January
16, 2015
Help U Store It Expands Moving/Storage Services to Villanova, Drexel, and UPenn
Since May 2011, Help U Store It has been providing full service college dorm room moving and storage services to colleges in Philadelphia. Help U Store It currently serves Villanova, Drexel, UPenn, Temple and St. Joes.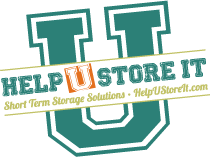 This summer, Help U Store It expanded their college dorm room moving and storage services into Villanova, Drexel, and University of Pennsylvania. Students at all 3 of these Philadelphia colleges were able to use Help U Store it for hassle free moving in Philly.
Help U Store It is a family owned and operated full service summer storage company for college students in the Philadelphia area. Since starting in May 2011 by St. Joseph's University and Clemson University alumni, Help U Store it has been simplifying the college moving process by providing a 3 step hassle free storage solution:
Step 1: Students Pack up their dorm rooms in the provided boxes
Step 2: Help U Store It Picks up the boxes and safely stores them in their warehouse
Step 3: Help U Store It delivers the boxes to the student's new residence at the beginning of the school year
Currently, Help U Store It provides college moving services to all of the major schools in Philadelphia including Villanova, Drexel, U-Penn, St. Joes and Temple. Students at each school require unique services to fit their particular living situations. Whether they live in dorm rooms, college houses, or apartments, Help U Store It has created a unique guide for them on their website https://www.helpustoreit.com/resources/
With the new additions of Villanova University, Drexel and University of Pennsylvania, Help U store it has increased growth by over 140% compared to last year. The increased exposure and brand awareness has secured their position as one of the most widely known moving and storage companies in the Philadelphia area. Their 100% dedication to customer service has also benefitted them by receiving numerous positive reviews on Yelphttp://www.yelp.com/biz/help-u-store-it-philadelphia.
According to company president David Barry, "The college moving process can be very difficult and frustrating for students. After 3 years in business, we feel we have created the perfect solution to simplify this process with our all inclusive college moving services. We plan to leverage our year over year growth and outstanding reputation to expand into even more schools on the east coast for next year."
While Help U Store it manages the entire college move in and move out process from start to finish, they still keep open communication lines with customers through their Facebook page https://www.facebook.com/HELPUSTOREITThroughout the summer, customers can easily speak with representatives and receive answers to any of their questions. This is the only dorm room moving and storage service in Philadelphia that truly eliminates the need for having parents or friends travel long distances to assist with moving.
For more information about us, please visit https://www.helpustoreit.com/
Contact Info:
Name: David Barry
Organization: Help U Store It
Phone: 855.478.7663